Log Flower Beds For Sale
Raised Log Flower Beds are a great way to put a garden anywhere you want it. About 2 foot square theses beds can hold anything from flowers to garden vegetables in a small space. Year after year these beds can bring an easy way to put color on a deck or porch area. These flower beds will ship easily and don't weigh much.
Log Flower Bed Sunflower and Cardinal on Watch.......$100.00
Made of pine logs and a screen in bottom with landscape fabric inside.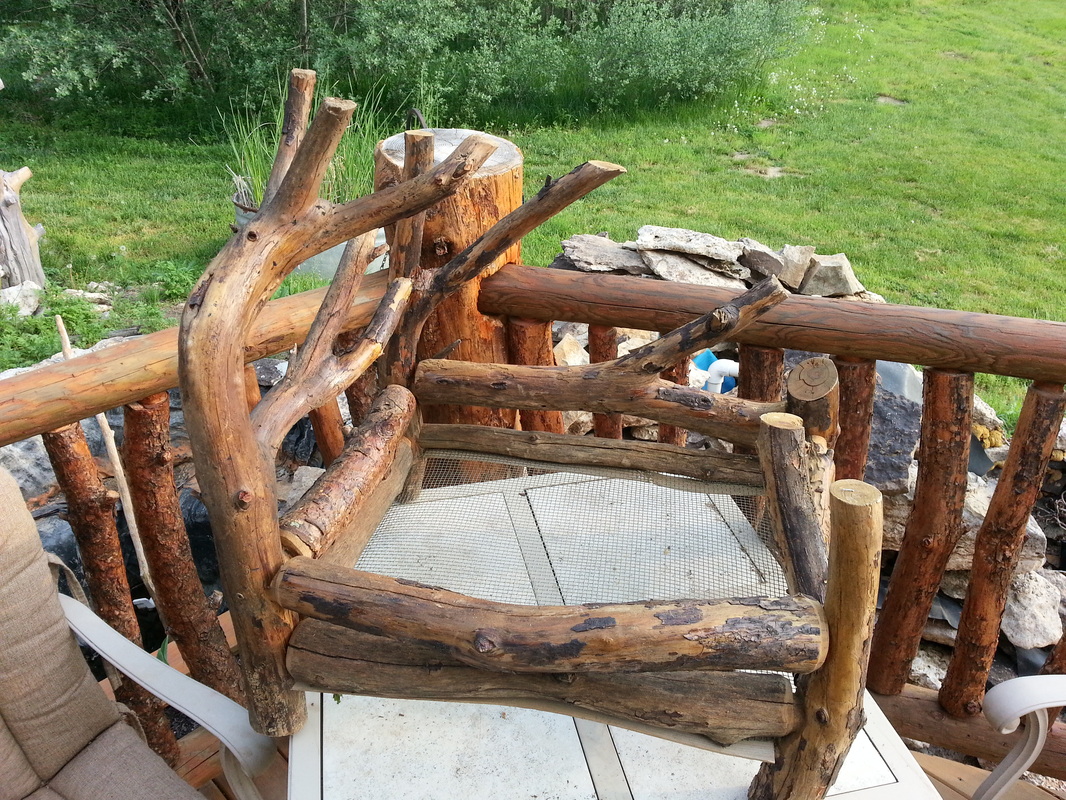 Log Flower Bed.................$60.00
Lots of extra limbs for vertical growth.