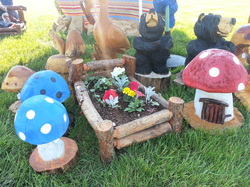 Kansaw creates carvings using chainsaws and various hand and power tools. Reclaimed wood is used to create carvings either made to order or items offered for sale here. Carving mostly pine and some hardwoods, contact us today to get your project going.
---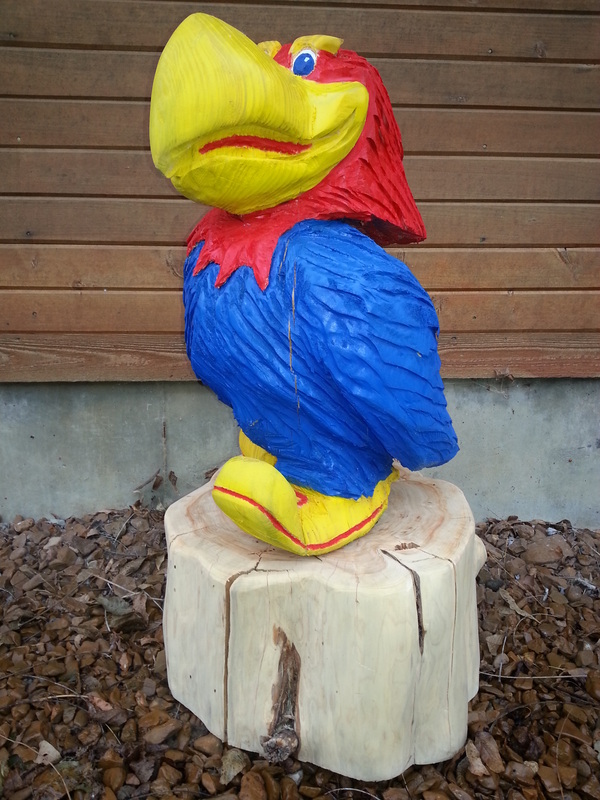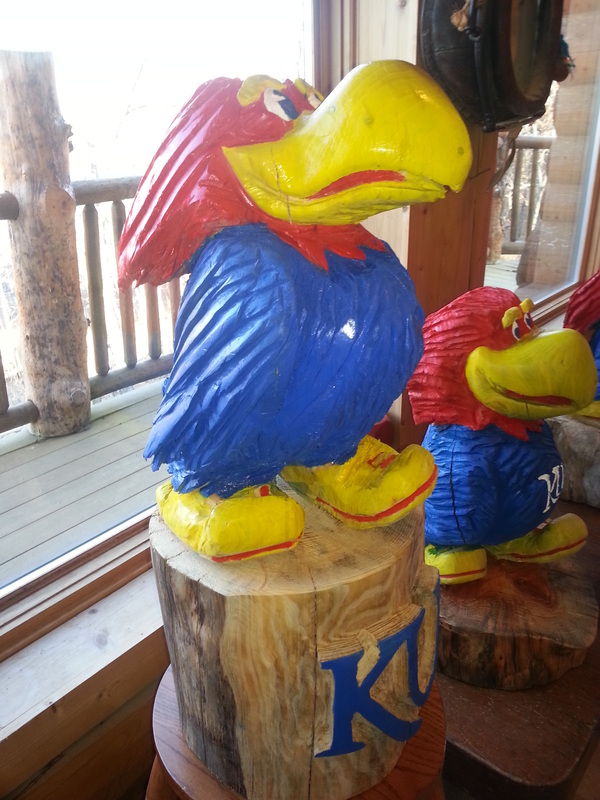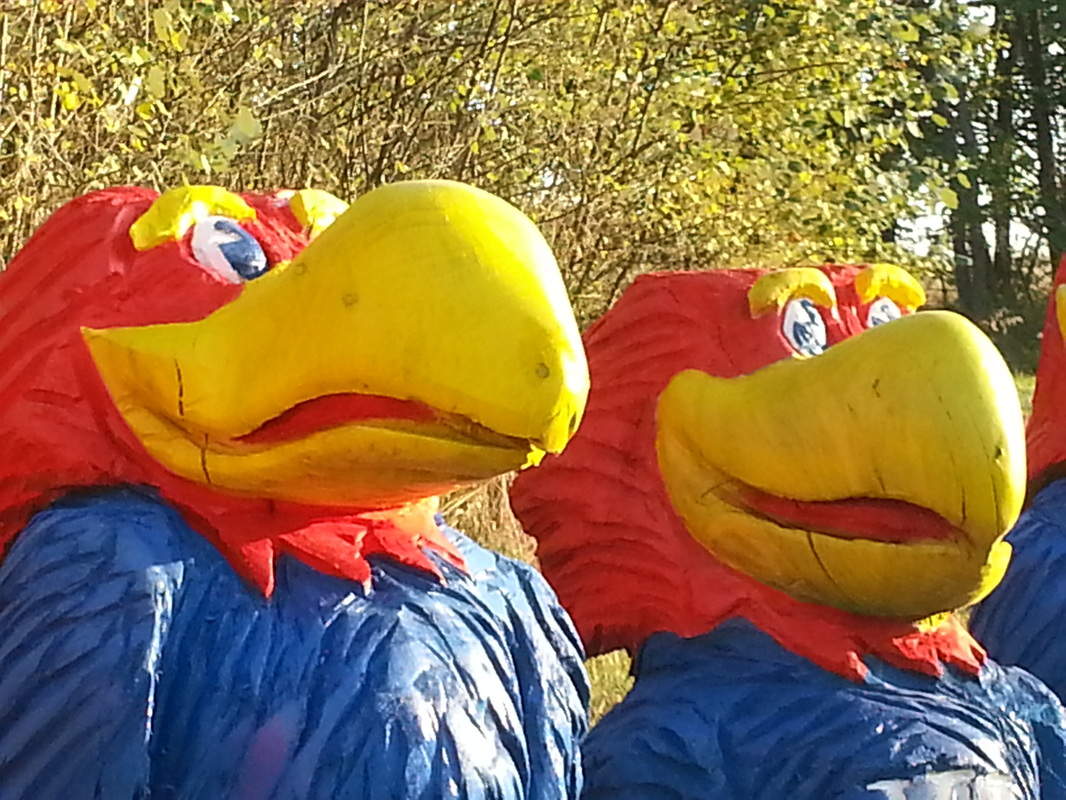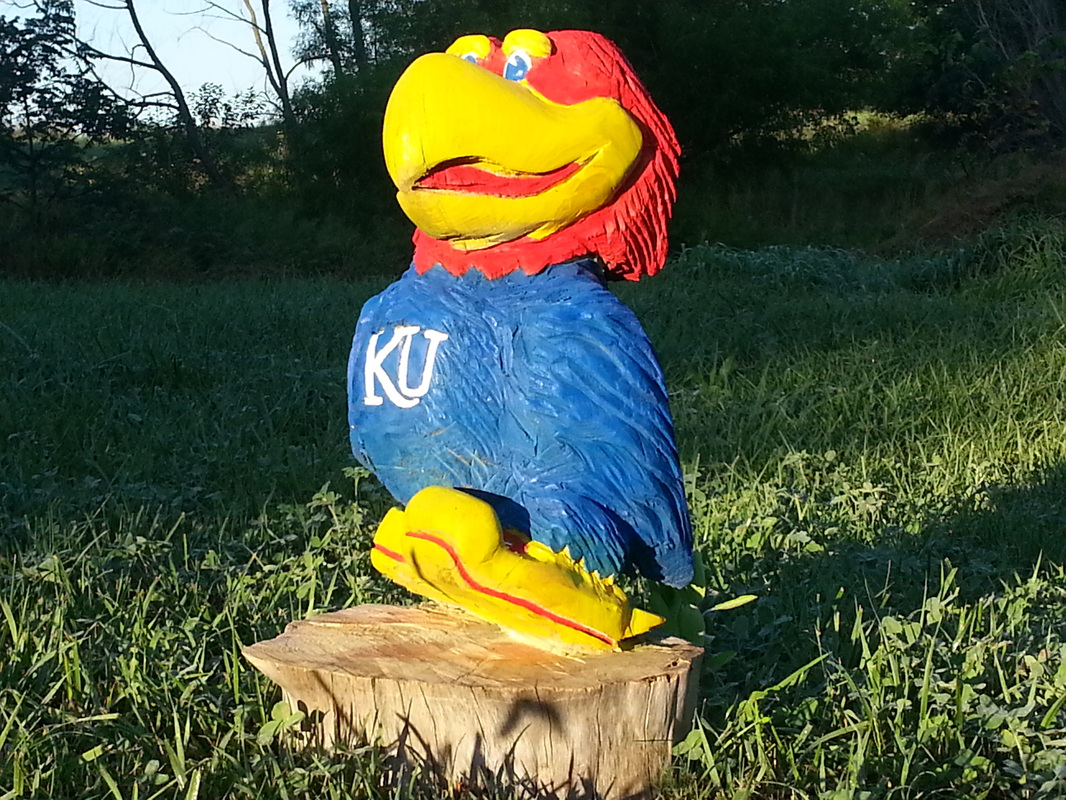 Kansas State Wildcat about 4 foot Tall and 3 feet wide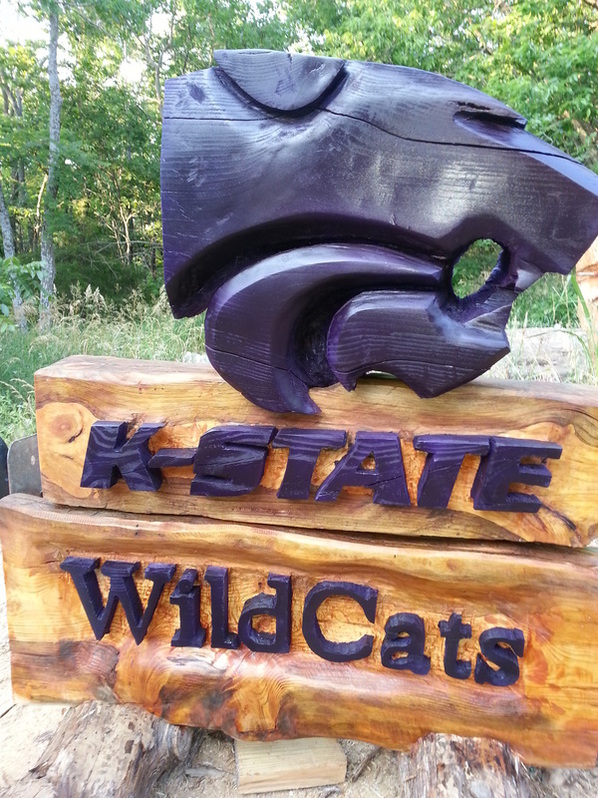 Jayhawks of the Past
About 5' long carved with mostly chainsaw and finished up with power tools these are the Jayhawks from the years past. The pressure was on as I got closer to the end of this one. One mistake and I wouldn't be able to finish it. This is the only one I'm making of these.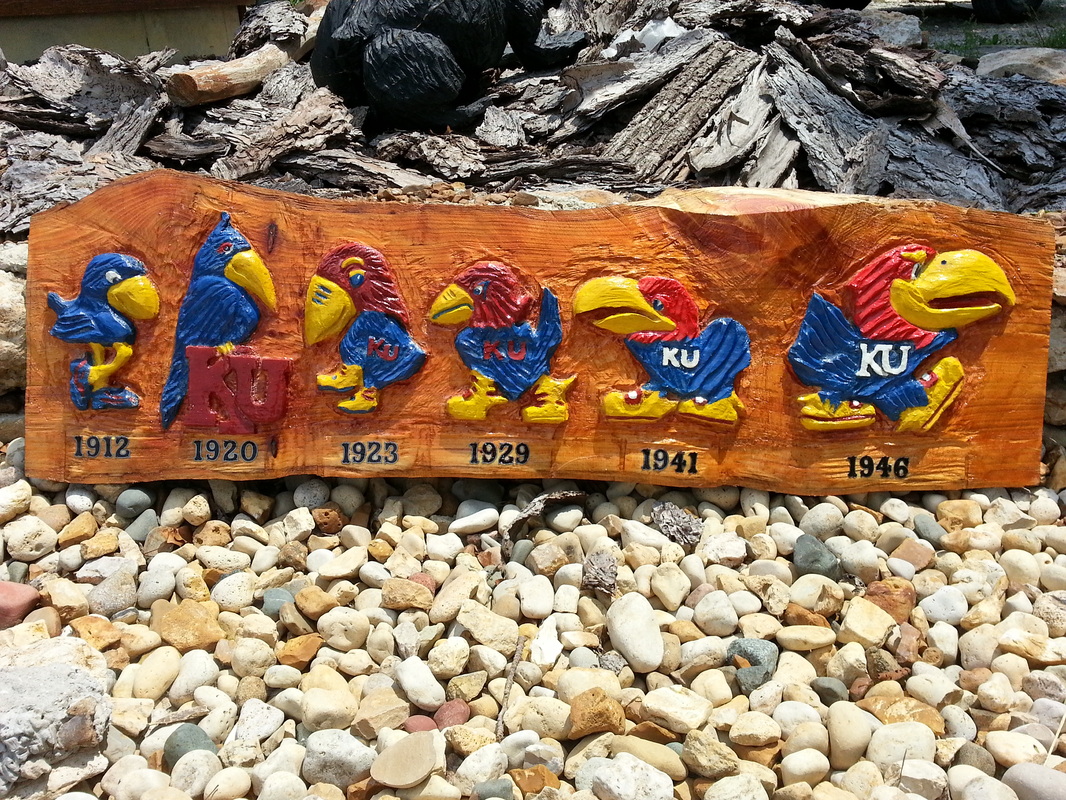 Jayhawk Sign/Logo

Standing about 5 foot tall this project is using a large log for the base and the logo and Jayhawk are carved from the same log. Here it is so far, still cleaning up the letters and detailing the hawk. Finishing up staining and mounting Jayhawk and KU on top of main Log. Still have some base logs to make for the main log to sit on, they will be 7" treated timbers.