Kansas Jayhawks Made to Order. Pickup - Delivery - Shipped Anywhere
2018 Projects
Custom made to order KU Jayhawks and other College Mascots. Jayhawks starting at $200.00 with delivery and shipping available. Jayhawk with KU and last name usually 2 to 3 foot tall are $300.00 to $400.00. We can start your project today and it could be done in a couple of weeks.
​Email dan@kansaw.com
​(913)548-9427 call/text
​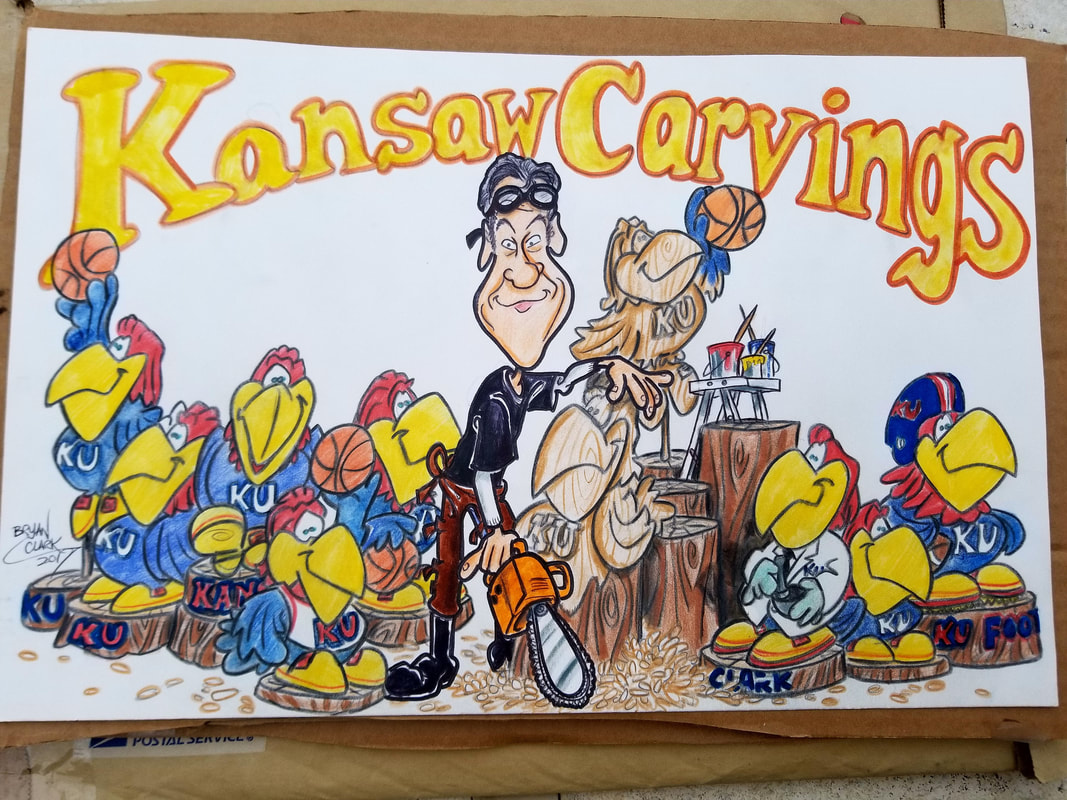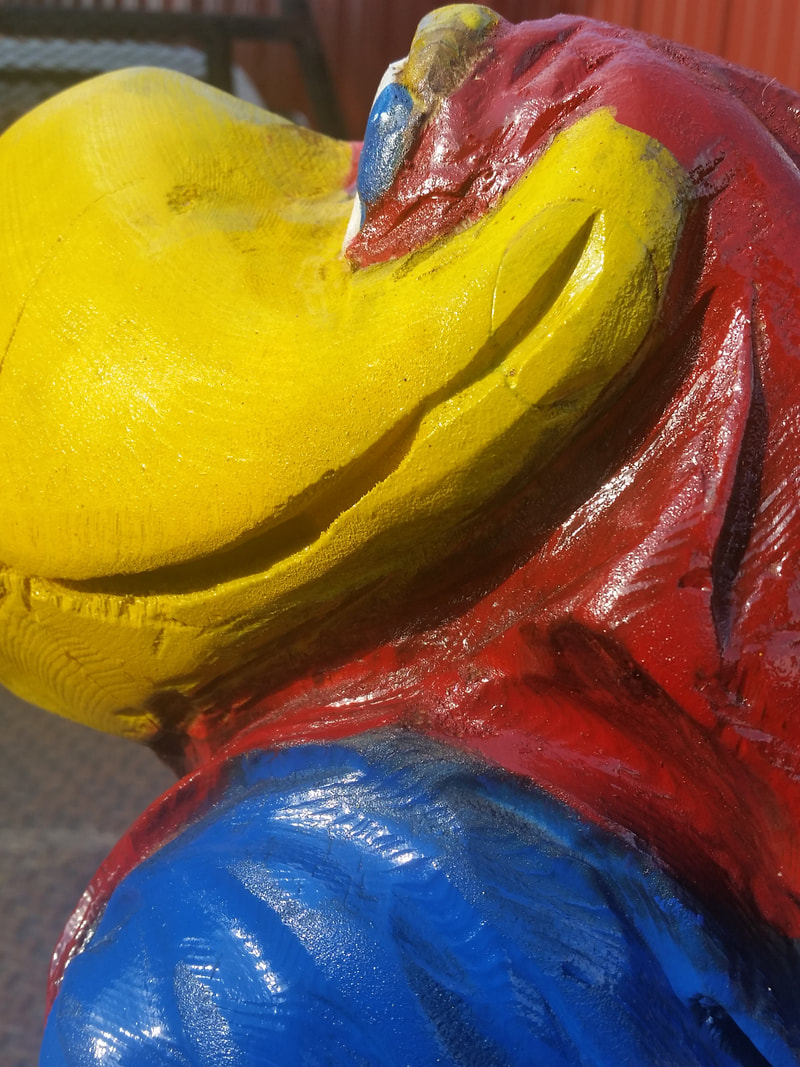 These are 2017 Carvings
It was great year thanks to everyone. Already working on some great new projects for 2018.
Contact Dan Besco of Kansaw carvings @ 913-548-9427 Call or Text me. Let's get started today. Email carver@kansaw.com
Officially licensed chainsaw carvings for KU and K-State products. The only known chainsaw carvings that are licensed for any School.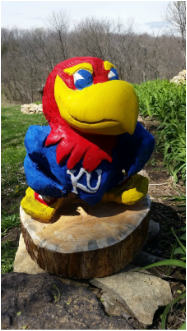 Kansaw creates carvings using chainsaws and various hand and power tools. The logs come from the high mountains in Colorado. Lodgepole and Ponderosa Pine are my favorite, they are standing dead and very dry. These are used to create carvings either made to order or items offered for sale here. Carving mostly pine and some hardwoods, contact us today to get your project going. Custom color stains or natural finish available. Text can be added for a personalize touch. These make the ultimate gift for the hard to shop for die hard fan. Any size available from 1 foot on up to as big as tree you can find. I usually have lots of sizes available pre-made and ready to ship. They can weigh as little as 10 pounds. Price ranges from 150.00 and up.
---